Imagine... transforming a cultural, natural or maritime heritage site into a meaningful experience (park)…
GreenDreamCompany specialises in repurposing and revitalising of heritage sites and real estate projects. Transforming a heritage site into an attractive tourism destination is our specialty. A heritage site has the power to tell a story in a way that words alone cannot do. By telling the story of a building or a historic area, we make sure to preserve the past, educate the present and take care of the future.
We create an exciting experience by combining storytelling with the use of modern technology. This way we create an innovative bridge between what is now and what was then.
Experience in redeveloping and real estate
With 15 years of leisure and tourism experience in ermerging markets, we develop and manage inclusive brands within the family entertainment sector. We bring together the heterogeneous and complementary expert teams and partners around the projects. The right team for the right project. We call them our DreamTeams. Therefore, only when this 'We' is created and the right team is compiled, the projects can be successfully executed.
Want to become an Ubuntopia park and/or village partner?
Based on our experiences we developed and manage the brand Ubuntopia®. We offer project and program management and guide the franchisees within every step they need to take. We team up with the local professional team of the Ubuntopia- franchisee and organize what is further needed to reach the Ubuntopia Standards. From feasibility study, primary designs of attractions and buildings, the training of the local Ubuntopia Park team, up to the IT systems, certifications of attractions and marketing etc.
Current and past projects
Browse our portfolio's current and past projects below…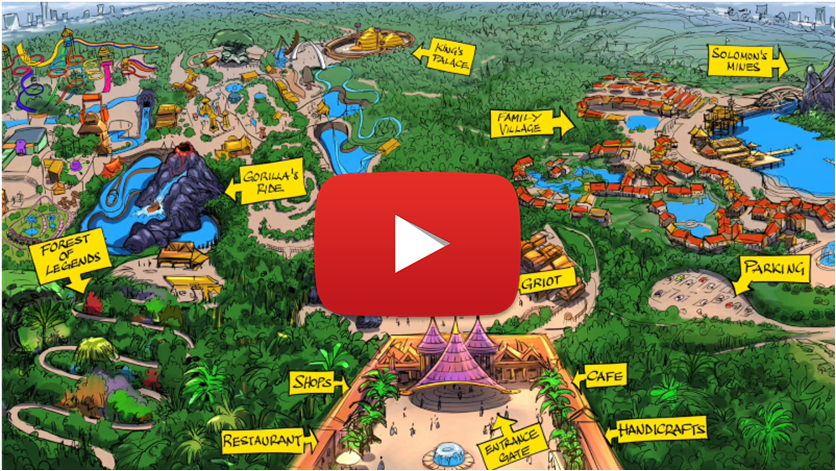 Leisure, hospitality and tourism industry are responsible for most of the gross national product of…
In Lake Kivu, just outside Kibuye, a Natural- and Maritime Experience Park & Residential Family…