I

t has been a while since you have heard from us. But we have been busy! We feel like we are playing chess on 5 boards simultaneously.

With this news update we would like to catch up with you.

In this update we like to share information on:
Our latest projects in Rwanda, under the brand Solomon's Hidden Treasures
Our investment company Ubuntu Impact Investments
Our Academy for vocational training GreenDreamAcademy
Vacancies
World Class Leisure & Hospitality
GreenDreamCompany works as an incubator for the development of the leisure & hospitality industry in upcoming African countries.
We execute a breakthrough brand role out: "Solomon's Hidden Treasures".
The Brand of Family Villages and Cultural Experience Parks (theme-parks) will be launched in Rwanda and Ethiopia with plans for growth into 14 East African countries.
GreenDreamCompany takes care of concept- and project development, marketing & communication, sales & merchandizing and organizes the operation by franchising.
Impact entrepreneurship
We aim to develop world class tourism destinations in emerging markets in Africa. Our goal is to create a new economic heart in a region; one of the most effective ways to reduce poverty. This means creating local impact, employment, partnering with schools and universities and contributing to better supply-chains. And life changing experiences for our guests.
Introducing Solomon's Hidden Treasures Rwanda: Family holiday villages and cultural theme park
GreenDreamCompany introduces the world to a magnificent legend about magic, adventure and romance:
Solomon's Hidden Treasures

King Solomon travelled all over Africa and beyond: to form political alliances, marry foreign princesses and visit his goldmines… or so the story goes. It is said that stories give us all a better understanding of the world.
Today, GreenDreamCompany puts a spotlight on the African destinations in the stories of King Solomon by introducing a unique combined formula of leisure and hospitality in those locations.
We proudly present you: Solomon's Hidden Treasures Rwanda.
Follow our brand's journey here.
Introducing Ubuntu Impact investments
GreenDreamCompany also performs the management of Ubuntu Impact Investments: the investment company which invests in the growth of Solomon's Hidden Treasures.


More information about Ubuntu Impact Investments can be found here.
Introducing GreenDreamAcademy: Vocational training for leisure and hospitality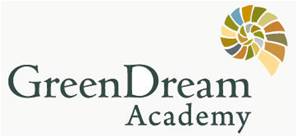 GreenDreamAcademy develops and implements vocational trainning as a supercharger for tourism destination development and is set up to support Solomons Hidden Treasures.
Participating in our DreamTeam?
Wish to make your Green Dreams come true?
We believe GreenDreamCompany and our brand Solomon's Hidden Treasures  deserve the best quality and creativity there is! Therefore we work with the best experts and expert companies.
Do you think your expertise could make us even more complete? Become part of our team.
Want to cooperate as a company or organisation? Become a partner.